For many of us, the upcoming holiday season will be a well-deserved moment of rest after what has been the longest, weirdest and most burdensome year in recent memory. 2020 has upended our lives in every possible way and disconnected us from each other more than ever.
However, there is a silver lining. Telehealth and virtual care have proven to be effective solutions for providing socially-distanced healthcare. With high satisfaction rates of 74% and 64% among patients and providers, it's highly probable that large-scale remote healthcare is here to stay for good.
The past couple of months have also shown how important everyday habits truly are. Many have learned that small, day-to-day actions are crucial for long-term health and wellbeing, from washing hands to wearing masks.
Tech companies are well aware of these trends. Their engineers design smart solutions that help people adopt beneficial routines and easily connect patients with doctors. We've picked 9 of these devices that you can recommend to any of your patients.
#1 Apollo Neuro — Feel the Positive Vibes
Although this smart bracelet appears unassuming with its minimalistic form, Apollo Neuro holds the answer to multiple common health issues, including stress, lack of focus, and sleeping difficulties. The app-controlled band emits subtle vibrations that improve heart rate variability and, in turn, overall physical and mental wellbeing.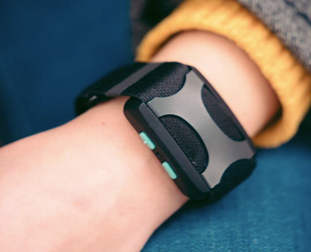 #2 Withings Sleep — What Sweet Dreams Are Made Of
If you've ever wondered what exactly is going on with your body when you sleep, Withings Sleep is the right thing for you. Tuck this mat-like tracker under your mattress and have it send real-time sleep data straight to your mobile. You can then use the dedicated Health Mate app to access in-depth statistics and share them with your doctor. The device is a perfect recommendation for patients struggling with sleep disorders.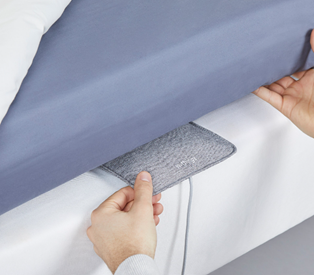 #3 Upright Go 2 — A Straight Solution to Slouching
Slouching is one habit most patients want to shake, and Upright Go 2 posture trainer is here to help. It can be worn as a reverse necklace or stuck to the back using free, hypoallergenic adhesive pads. The device will vibrate whenever the wearer needs to fix their posture. And it comes with a mobile app for progress tracking!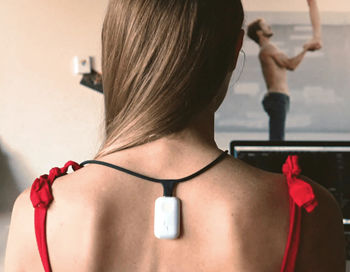 #4 iHealth Smart — Diabetes Management Made Easy
This nifty smart glucometer helps people with diabetes manage medicines, insulin intakes, tests, and results. That's a lot of data, but it can be uploaded to the cloud and stored in one place thanks to the companion app. The analytics system factors in all the details, even diet, and exercise.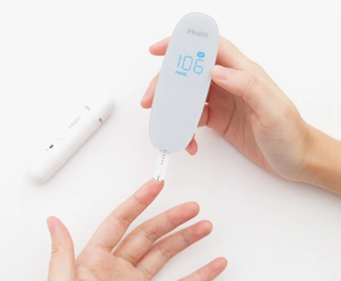 #5 TytoHome — Bring the Doctor Home
TytoHome makes healthcare as accessible as it gets by enabling patients to take basic medical exams independently with real-time doctor assistance. Paired with a mobile app, the kit has everything needed to help the doctor remotely investigate a patient's general condition, including taking temperature, listening to heart and lung sounds, and more.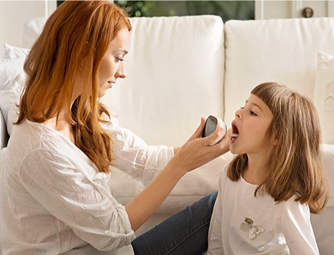 #6 Oura Ring — One Ring to Rule Them All
When it comes to elegance, Oura Ring undeniably takes the first place. The ring combines an elegant, sleek design with advanced tracking capabilities, measuring resting heart rate, body temperature, heart rate variability, and respiratory rate. Its companion app constantly analyzes this data and provides customized health tips and reports. It's the perfect choice for those looking for an efficient, non-intrusive wellness wearable.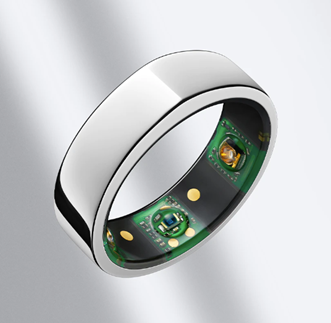 #7 Wellue Pulse Oximeters — Keep Your Finger on the Pulse
Also worn on fingers, Wellue pulse oximeters are more specialized and serve for monitoring pulse rate and oxygen levels. The device can be used for quick, 5-second check-ups or continued tracking, e.g., during sleep. Mobile app integration allows patients to store and share statistics and receive notifications once any abnormalities are detected.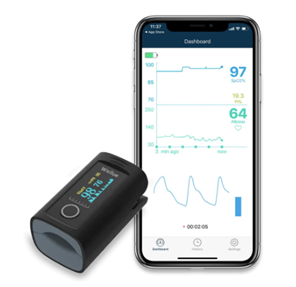 #8 Dexcom G6 CGM System — Blood-Free Diabetes Tracking
It's easy: insert a sensor beneath your skin, attach a transmitter, and… that's it! Dexcom G6 CGM System checks glucose level up to 288 times per day and instantly sends readings straight to a mobile device, to be viewed in real-time. One sensor lasts for up to 10 days — forget about daily tests and finger sticks!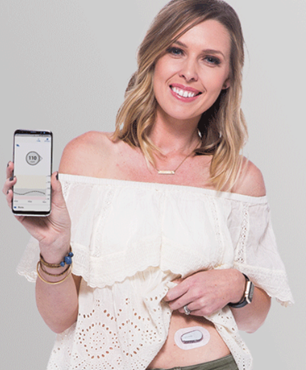 #9 Zio by iRhythm — at the Heart of the Trouble
As a central organ, our heart requires regular examination and for some patients, constant observation. Zio enables 24/7 heart rhythm tracking, allowing doctors to detect irregularities and diagnose issues up to 5 days faster than other procedures. The best part? As a small, adhesive patch, Zio doesn't interfere with everyday activities, no matter if your patients are sleeping, working out, or taking a shower.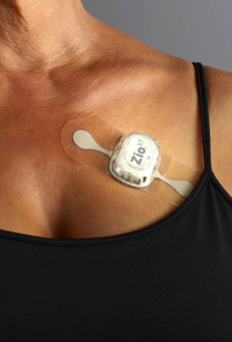 Final Thoughts
Telehealth, virtual healthcare, and other remote medical services have stepped up this year to help deliver care despite all odds. As you wish your patients good health this Holiday Season, share with them these advances. Let them see how useful technology can be for their health.